KARACHI:

Singer-songwriter and lead singer of the Karachi-based band Aam Tateel, Ali Hassan's latest record and first solo effort Tanha has been supporting the artist's transformations over the years, especially since his band's latest release Hunchar. "Solo" is a careful qualifier Tanha, released on November 15th, is in many ways a collaborative effort that aims to redefine the singer-record label relationship. But what changed from Hunchar to Tanha?
"I think we were a lot more idealistic [then]," Ali offered, sitting down for a long and candid discussion about the past few years Tanha. "I was trying to say something explicitly social and political with this album." On his 13-track album, Hunchar debuted the band's subversive intent to combine contemporary Urdu poetry and alternative rock as social commentary.
Instead, Ali furnishes Tanha as a personal odyssey through solitude as complex and generative – a becoming of oneself. "What's changed between then and now is that there are a lot of things I'd like to do just because I do them. There's music I want to make simply because one day I wake up with this longing for this kind of music that doesn't exist."
His intimacy Tanha it never distracts or forgets its genesis. Noting his and his band's tendency to combine Eastern classical traditions with Western instruments, the singer noted how such experimentation is not always successful. "The ghazal has changed, so it is appropriate to explore it, never dictated by the words, never allowed by poetry itself," he added.
The thought of a metallic rendering of it Aaj Jaane Ki Zid Na Karo caused its immediate rejection. According to Ali, for all intents and purposes, khayal is a kind of private embodiment rather than external expression.
Among the poets to lend their words Hunchar, Jaun Elia remains a strong influence on Ali. The famous poet reappears on the singer's latest record, but not without setting the stage for more contemporary and new voices. "With Tanha, I worked with three living poets and the next album I hope will be only living poets." Ali alluded to Jaun's relative obscurity years ago when he started making music, praising the cultural efforts being made to appreciate the poet.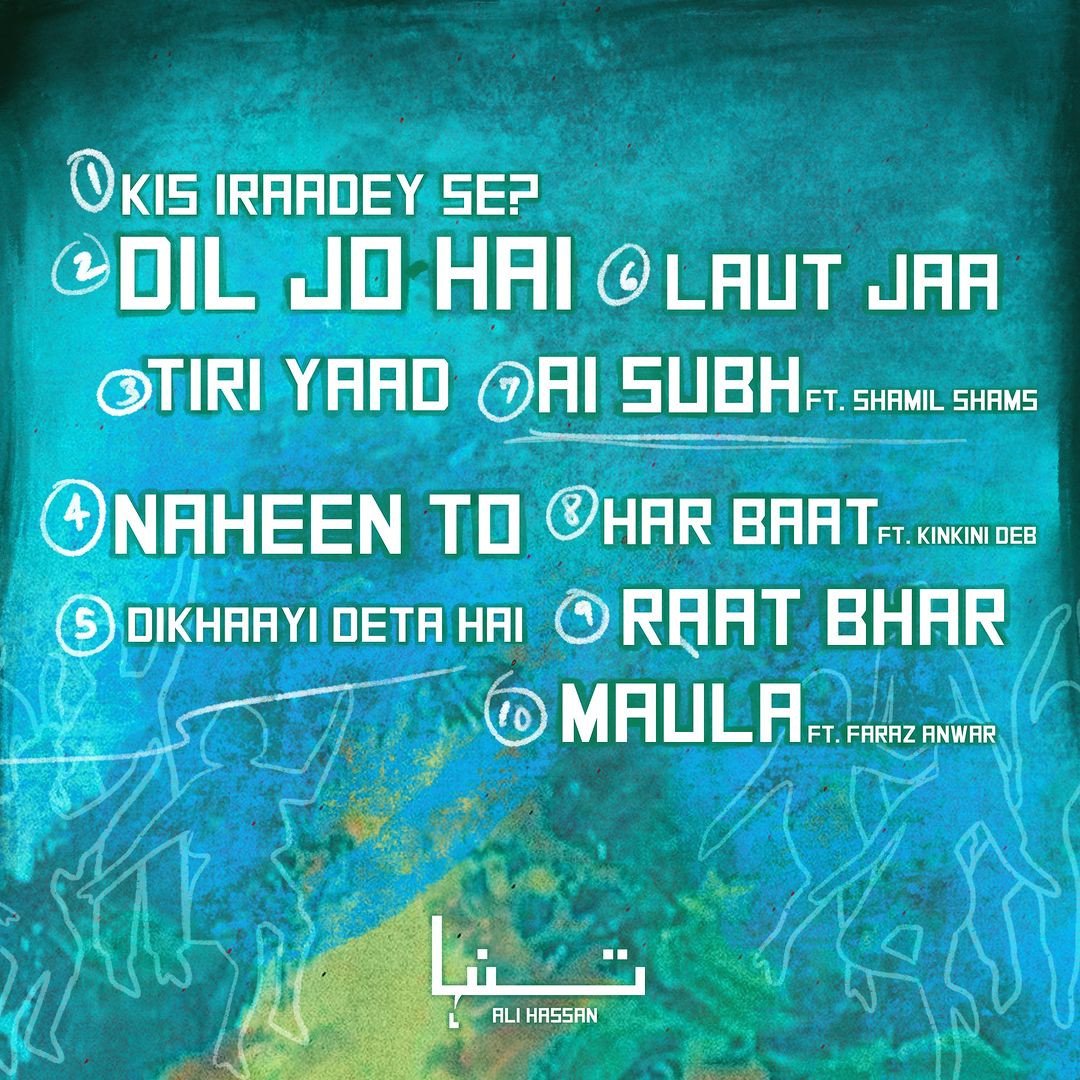 Jaun's poetic thinking about the existential aspects of life in its broad and narrow parameters has often prompted his identification as a melancholic artist. For Ali, many who label the philosopher's anxiety as depression are misguided, further inspiring him to compose Jaun. "Depression, as I understand it, is a lack of vitality… a lack of energy to deal with life. Sadness is not depression and I think that nuance was lost in the way people viewed Jaun.
In fact, Ali argued, Jaun was rarely "sad and broken"—an exhibit of which is his poem, Ai Subh, set to a slow tune in Tanha. "I think so Ai Subh it is one of the few Jaun ghazals where I felt him vulnerable. I thought his settlement should be slow to parallel that," he shared.
Alongside Jaun's profound influence, the singer also attributes the tone and composition of his record to the formal study of music in an academic setting. Expressing his intentions to major in ethnomusicology, Ali explained how his music production classes focused his attention on the finer points of composition.
He described, "I've been using my classes to learn the different software, to learn different compositing techniques… exploring ideas about texture, ideas about vertical structures, ideas about horizontal structure as well. Obviously, music theory lessons. Gaining more and more knowledge of the chord movements, the harmonic rhythm, the underlying structure, the underlying logic…"
Despite a rich socio-historical appreciation of compositional practices, among fans and the public, songs have long been relegated to the realm of the singer. Ali agreed and expressed his dissatisfaction with this limited reception, citing his study of different cultures and histories of music as useful in countering the "self-centeredness" of singers.
This appreciation extends to his ease of outsourcing lyricism – borrowing words from poets. Just as one cannot have a raag, music is a broader shared practice, rather than a solitary enterprise. "I firmly know that there is a great global current and I am only a small point in it. Very beautiful, but small," he said.
The collaborative aspect manifests itself most strongly in its asynchronous registration Tanha. The 10-track disc features various multinational artists, representing eleven countries. Ali credits the "quarantine jams" where musicians would contribute their parts from different locations that would be combined in the mixing and production stages. Needless to say, the practice popularized remote recordings during the COVID-19 lockdown by unlocking new possibilities.
Have something to add to the story? Share it in the comments below.


a href="https://tribune.com.pk/story/2447304/ali-hassans-tanha-is-an-ode-to-contemporary-urdu-poets">Source link